!..graphics and text..>
The Waswahili Community Trust UK
(Wadhamini wa jumuiya ya Waswahili)
<!..end of graphics and texts..>
Tutorial
Welcome to Kiswahili Online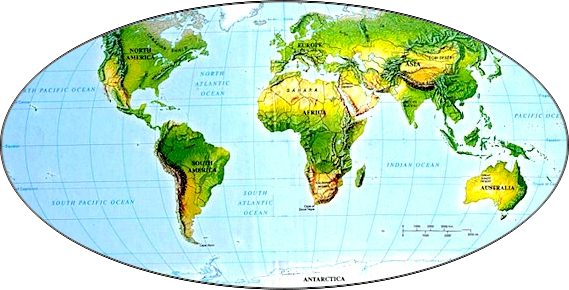 Presented by Bwantumu Moh'd Swaleh
"If you don't learn you only have yourself to blame"
---
<!..greeting section..>


Greetings form a very important part of the Swahili custom. The brief introduction of the Swahili greetings will be given after the vocabulary just below this part. The most important thing to remember now is that words are pronounced exactly as they are written, so simple, so have a go, and good luck to all our visitors: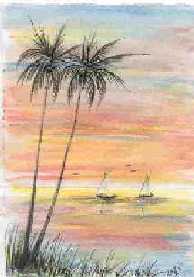 Vocabulary
Mama / Mother | Baba / Father | Nyanya / Grandmother | Babu / Grandfather
Ndugu / Brother | Dada / Sister / Mjomba / Uncle / Shangazi / Aunt / Mashangazi / aunties
Mtoto / Young Man / Watoto / Young Men | Jirani / A neighbour | Majirani / Neighbours
Please try to learn all the vocabulary by heart, and practice what you learn.
Thank you
Asanteni
---
Hujambo mzee? - (in greeting one person) How are you an old man?
A reply : Sijambo - I am fine.
---
Hamjambo wazee? - (in greeting more than one person.
A reply : Hatujambo.
---
Habari? - Meaning news, what sort of news?

A reply:Nzuri or Njema meaning good or fine

It's so easy! Agreed, Why not practicing?

<!..greetings ends..>
---

<!.. a graphic presentation..> <!.. end of a graphic presention..> <!..introduction..>
Introduction
Swahili language online here is for the beginners. This language is the most logical and very simple to understand, if one follows correctly its basic grammatical rules. And as said above, words are pronounced exactly as they are written. So make sure you follow the rules as explained here right from the very start and, you will have no problems.
In doing so, then it is very easy to become proficient in a very short possible time. Having said that my other request to you is to give yourself a good time for learning, and be patient, and everything will follow accordingly.
My own personal experience in teaching has been very successful. It's like having fun, I enjoyed it and my students enjoyed as well. therefore, enjoy yourself learning Swahili online. And remember to go step by step, as the famous Swahili proverb says:
" Haraka haraka haina baraka "
" Haste, haste, brings no blessings " <!.. end of an introduction..>

---

---

SECTION 1

<!..Personal Pronoun..> <!..Tutorial begins with Personal Pronoun..>

The Personal Pronouns
Mimi - I
Wewe - You ( Singular )
Yeye - He / She
Sisi - We
Ninyi - You ( Plural )
Wao - They

<!.. comments..>

NOTE!

( Yeye / He ) refers to both genders as shown above. It cannot refers to'it'.
And ( Wao / They ) is not to be used for 'things' <!.. end of comments and Personal Pronoun..>



Section 2

<!..Subject Prefix..>

Subject Prefix
Ni 1st person
U 2nd parson
A 3rd person
Tu We ( plural )
M You ( plural )
Wao They ( plural )

NOTE!
"Kuja": is as verb see above, and -LI- is a tense that comes before the Verb.
And Wao / They: This is not to be used for 'things' <!.. end of comments..>



Section 3

<!..Past Tense..>

PAST TENSE

AND CONJUGATION

Tenses -LI-
Nilikuja - I came
Ulikuja - You Came
Alikuja - He Came
Tulikuja - We Came
Mulikuja - You Came ( Plural )
Walikuja - They Came

SECTION 4

PRESENT TENSE

AND CONJUGATION

Tenses -NA-
Ninakuja-I am Coming
Unakuja-You are Coming
Aanakuja-He is Coming
Tunakuja-We are Coming
Mnakuja- You are Coming
Wanakuja-They are Coming

<!..Simple Present Tense ..>

SECTION 5

SIMPLE PRESENT TENSE

AND CONJUGATION

SIMPLE PRESENT TENSE -A-
Naja-I Come
Waja-You Come
Aja-He Come
Twaja-We Come
Mwaja- You Come
Waja-They Come

<!..Future Tense ..>

SECTION 6

PERFECT TENSE

AND CONJUGATION

PERFECT TENSE -ME-
Nimekuja - I have come
Umekuja - You have come
Amekuja - He has come
Tumekuja - We have come
Mmekuja - You have come ( plural )
Wamekuja - They have come

<!..Future Tense ..>

SECTION 7

FUTURE TENSE

AND CONJUGATION

FUTURE TENSE -TA-
NItakuja - I shall come
Utakuja - You shall come
Atakuja - He will come
Tutakuja - We shall come
Mtakuja- You will come
Watakuja-They will come

<!..Linking to Noun Classes..>

We appeal for your donation for our charity
Comments and suggestions to improve this website
Your suggestions or concerns about our services
Please send your contributions.



---

Copyright&copy March 2003: The Waswahili Community Trust (UK)
Registered Charity:1083065

---